Papaya salad with stir-fried chicken strips with soy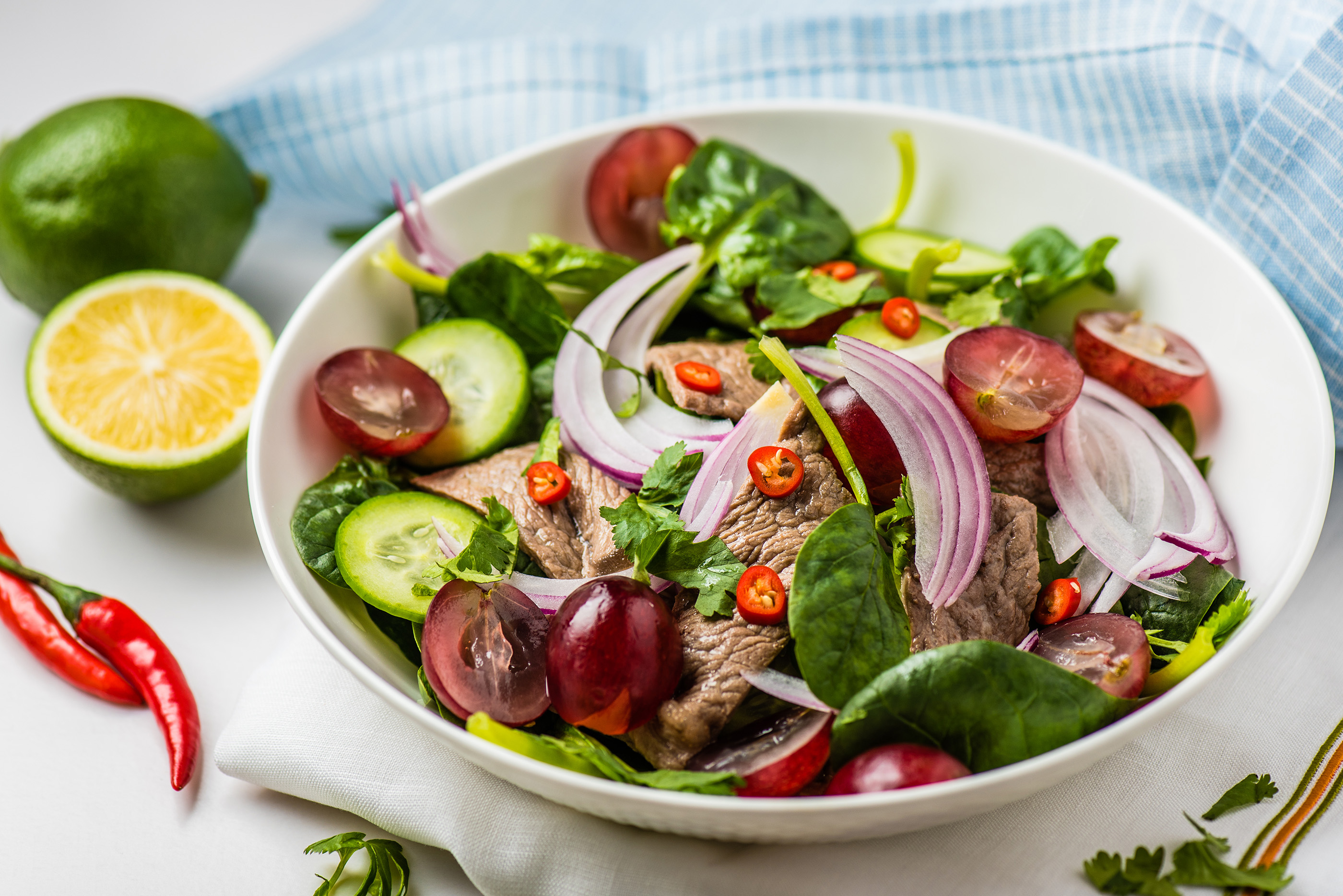 Ingredients
400 g Chicken breast (sliced into very thin strips)
For the marinade:
3 tablespoons Yamasa Soy
3 Cloves Garlic (chopped)
2 Tablespoons apricot jam
For frying:
3 Tablespoons of oil
For Salad:
200 g of fresh Arugula leaves
1 red pepper (cut into strips)
1 orange pepper (cut into strips)
1 carrot (peeled and cut into strips)
1 Large papaya (peeled and sliced into wedges without seeds)
1/2 Cup roasted Cashews
Fresh Lemon juice
Salt and Pepper
Preparation Method
1. Stir all ingredients in the marinade and place the chicken strips in the marinade for an hour.
2. Heat some oil in a frying pan and fry the chicken. Remove from the pan and let it cool slightly.
3. Add the remaining oil to the pan, add all the vegetables except the Papaya and stir-fry for about 2 minutes, to absorb the flavors, dip with salt and pepper and let cool.
4. Place the Arugula leaves in a serving bowl, lay the chicken strips, Papaya and vegetables on top of it, and sprinkle the cashew.
Serve hot or cold with a lot of squeezed Lemon.