AJINOMO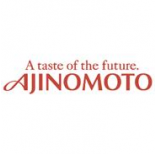 With the discovery of umami (the 5th taste. Meaning: tasty) as its origin, the Ajinomoto Group started business in 1909 with sales of umami seasoning AJI-NO-MOTO®, based on the founding aspiration of "Eat Well, Live Well." Umami is one of the five basic tastes, along with sweetness, saltiness, sourness and bitterness. How to use umami is the key to the delicious taste of Washoku (Japanese food).
Consumer Foods
Today, with a slogan of 'No. 1 in deliciousness' in more than 130 countries and regions, we provide new value by manufacturing and selling umami seasoning AJI-NO-MOTO® and other seasonings and processed foods that are deeply rooted in local food cultures.
Specialty
The source of our specialty is our technological strength in cutting-edge bioscience and fine chemicals, which enables us to produce competitive substances and new biomaterials. This technological strength gives us the ability to create customer value, or in other words, the ability to respond to consumer needs and issues.
"Eat Well, Live Well."
We create better lives globally by contributing to significant advances in Food and Health and by working for Life." Based on this corporate philosophy, we aim to be a Genuine Global Specialty Company with a sustainable presence.