MIZKAN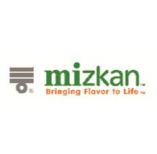 The Mizkan name and green logo symbolize our commitment to over 200 years of heritage and continual focus on market leadership.
Our roots go back to 19th century Tokyo, where, in 1804, Mr. Matazaemon Nakano began producing rice vinegar using byproducts from the production of sake (rice alcohol).
Today the Mizkan name is respected throughout the world's retail, foodservice, and industrial channels for Bringing Flavor to Life™ with its quality vinegars, seasoned rice vinegars, balsamic vinegars, wine vinegars, mustards, jellies, salad dressings, and authentic Asian sauces.
The Mizkan mark is a symbol of our continued quest for excellence. The three bars represent flavor, aroma, and consistency. The circle represents the perfect balance of these characteristics in making quality liquid condiments.