Fillet strips stir-fried with vegetables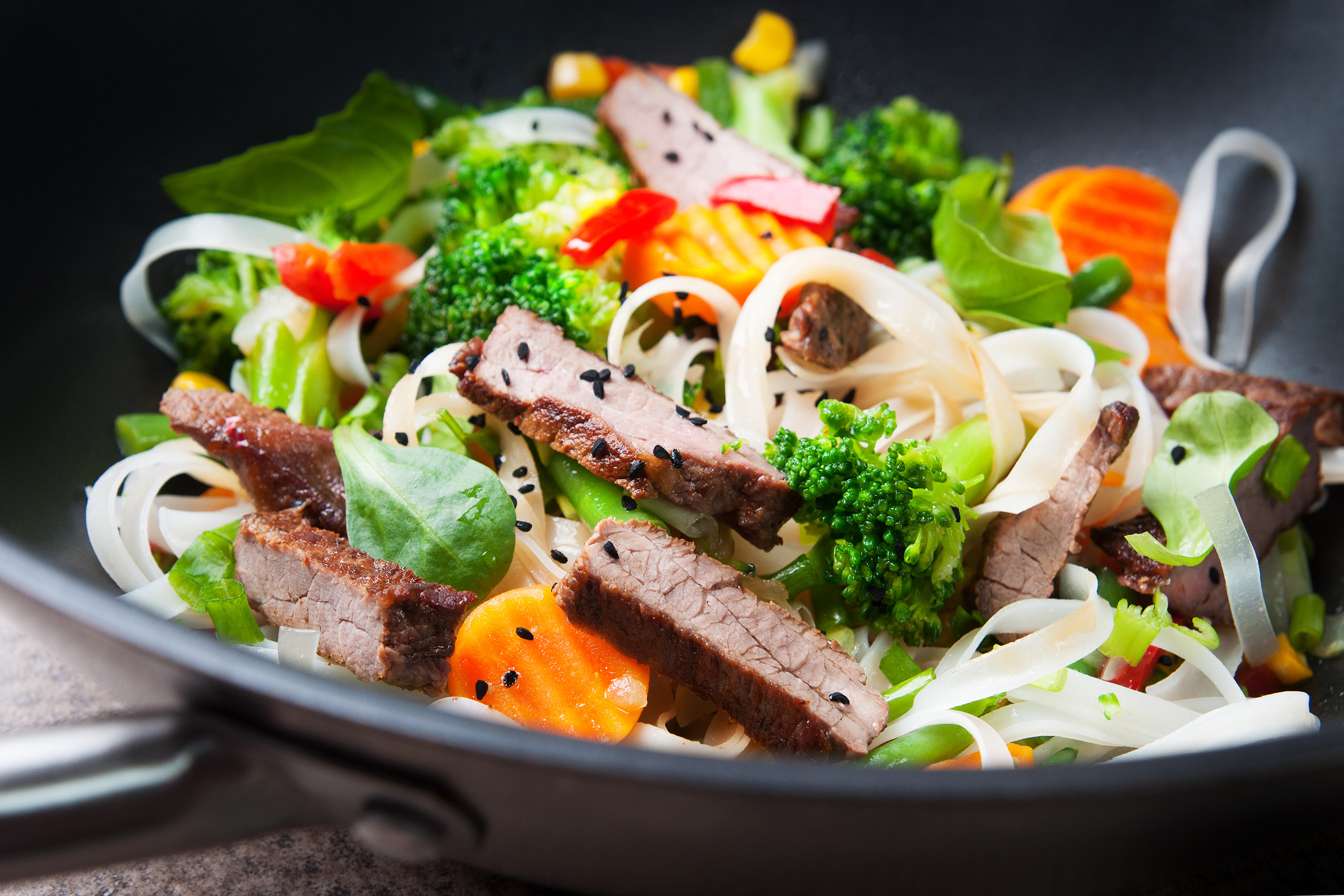 Ingredients
400 g Fillet of Beef (cut into strips)
200 g Cooked egg noodles
1 Zucchini (cut diagonally without a core)
1/2 red pepper (cut into thin strips)
1/2 red onion, peeled and cut into thin strips
1 carrot peeled and cut into thin strips
4 stalks of Green Onions (sliced diagonally)
1/2 cup Coriander (coarsely chopped)
4 tablespoons Oil for frying the meat
1Garlic Clove (Chopped).
For the sauce:
8 Tablespoons Yamasa Soy
4 tablespoons Sugar
2 Tablespoons Water (or White Wine)
1 Tablespoon Tomato Paste
1/2 teaspoon ground Black Pepper
Preparation Method
Preparation Method Of Sauce: Transfer all the ingredients in a pot and heat over medium heat until sugar dissolves and blends with tomato sauce and set aside.
How to prepare the dish: Heat a frying pan with oil and fry the Fillet strips about 2 minutes.
Remove the Fillet strips and put in a saucer and fry the vegetables in the same pan in the following order: Onion, garlic (about 10 seconds), carrot, pepper and Zucchini.  Stir-fry each vegetable for almost 20 seconds.
Add the noodles to the pan along with the Fillet and some pre-made sauce.
Continue mixing and testing, add more sauce, if needed.  Before serving, add green onions and chopped Coriander.