Grouper baked in spicy Moroccan sauce and olives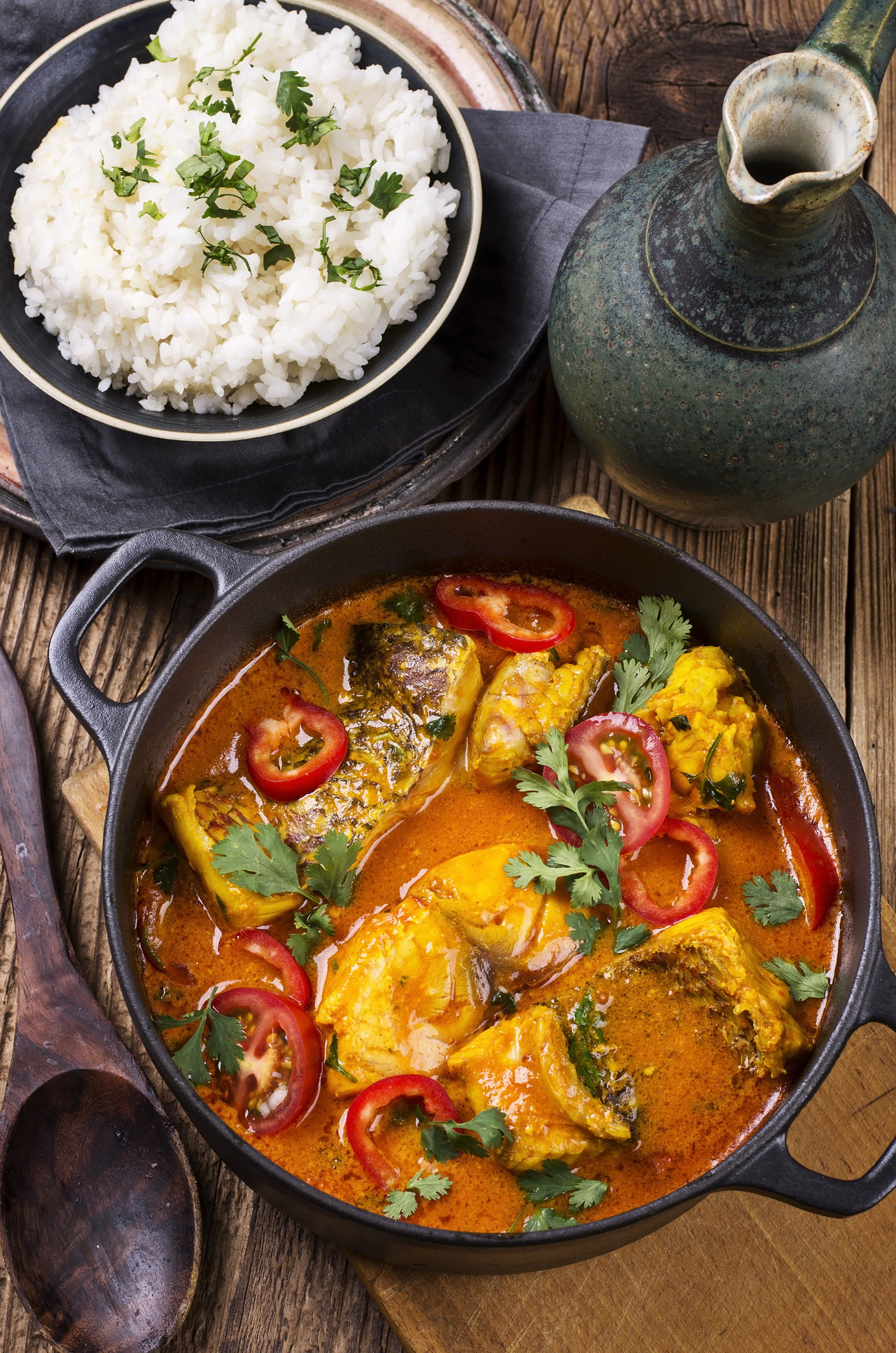 Ingredients
4 slices of Grouper steak each weighing about – 200 g
½ cup green Olives, pitted and washed with plenty of water
6 Cloves Garlic (chopped)
3 tablespoons Chilli sauce (Maxchup)
3 tablespoons Mirin (East and West)
1 tablespoon ground Cumin
1 Tablespoon ground caraway
1/2 tablespoon coarse Salt
1/2 tablespoon ground black Pepper
2 Tablespoons sweet Paprika
3 Bay leaves
1 box (150 g) Tomato paste
3 tablespoons Panko (East and West) Chopped Parsley for garnish
¼ cup Canola \ Corn Oil
Salt and Pepper for seasoning
Preparation Method
1. Preheat oven to 200 degrees.
2. Season the Fish fillets with salt and pepper.
3. In a large heavy-bottomed saucepan that can go into the oven, heat oil over low heat.
4. Add Paprika, black Pepper, Cumin, Caraway, chopped Garlic, Bay leaves, Tomato paste and Olives.
5. Fry for about 5 minutes while mixing constantly.
6. Add Chilli sauce, Mirin and cook for 5 minutes.
7. Place the fish fillets in sauce, cover it lightly and sprinkle Panko crumbs over it.
8. Bake for 8 minutes or until the fish is ready. Sprinkle chopped Parsley over it and serve.