Sticky Rice in Coconut Milk and Mango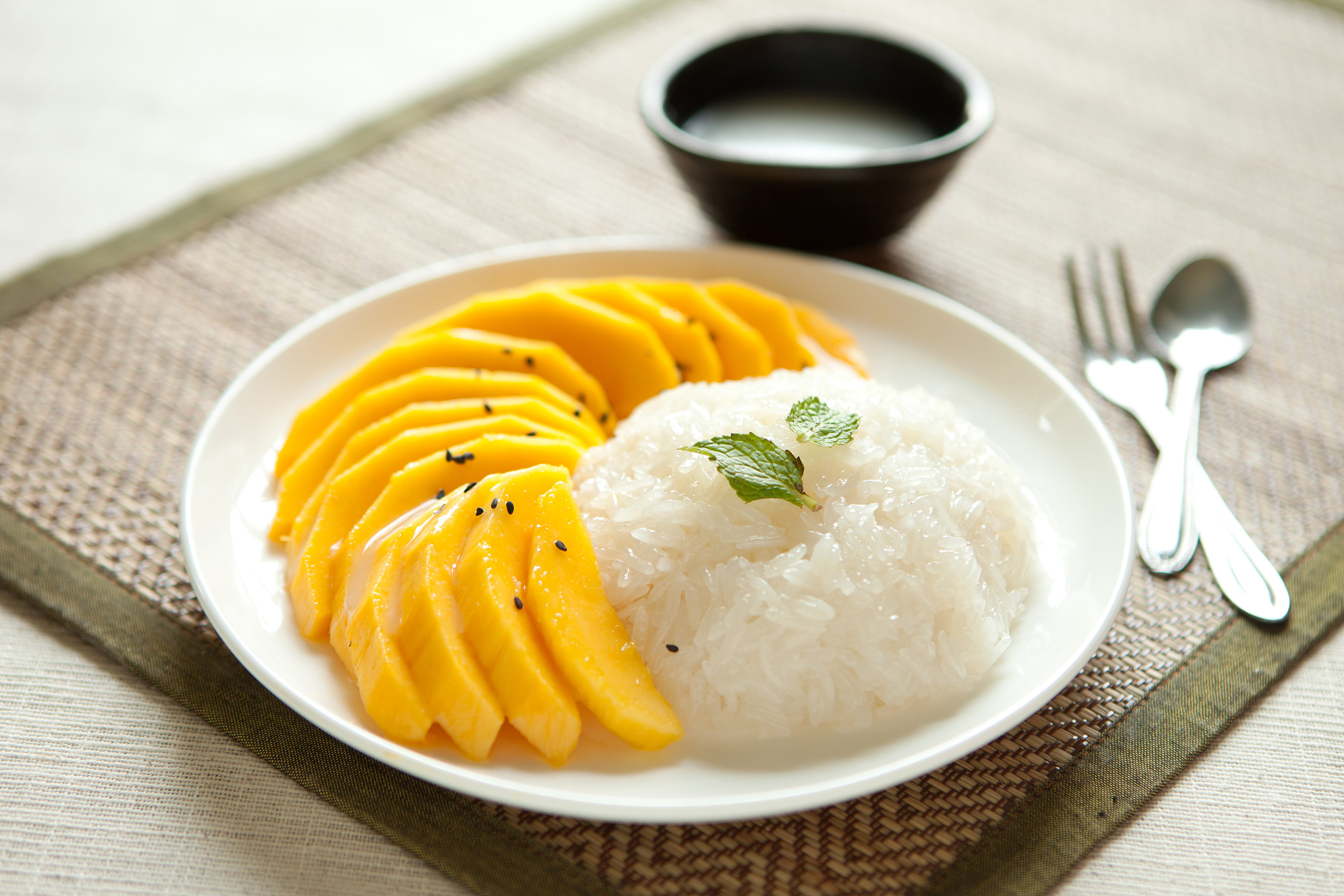 Ingredients
1/2 cup Glutinous Rice (soak it in normal water for about 5 hours)
1 can of Coconut cream 400 ml (CHAOKOH)
15 tablespoons sugar
Pinch of Salt.
1 medium fresh Mango
Preparation Method
Clean the rice after soaking; boil water in a pot of couscous.
Sprinkle the sticky rice at the top of the pan.
Cover the pot and steam for about a quarter of an hour to 20 minutes, after 10 minutes stir the rice once.
Cook the Coconut Milk with sugar and salt (be sure not to let it boil),
Add the rice and cook on low heat for 3-4 minutes.
While cooking, peel the mango and cut fruit away and separate from the nucleus.
Remove the rice and put a plate and decorate with mango.