Vegetable soup and egg noodles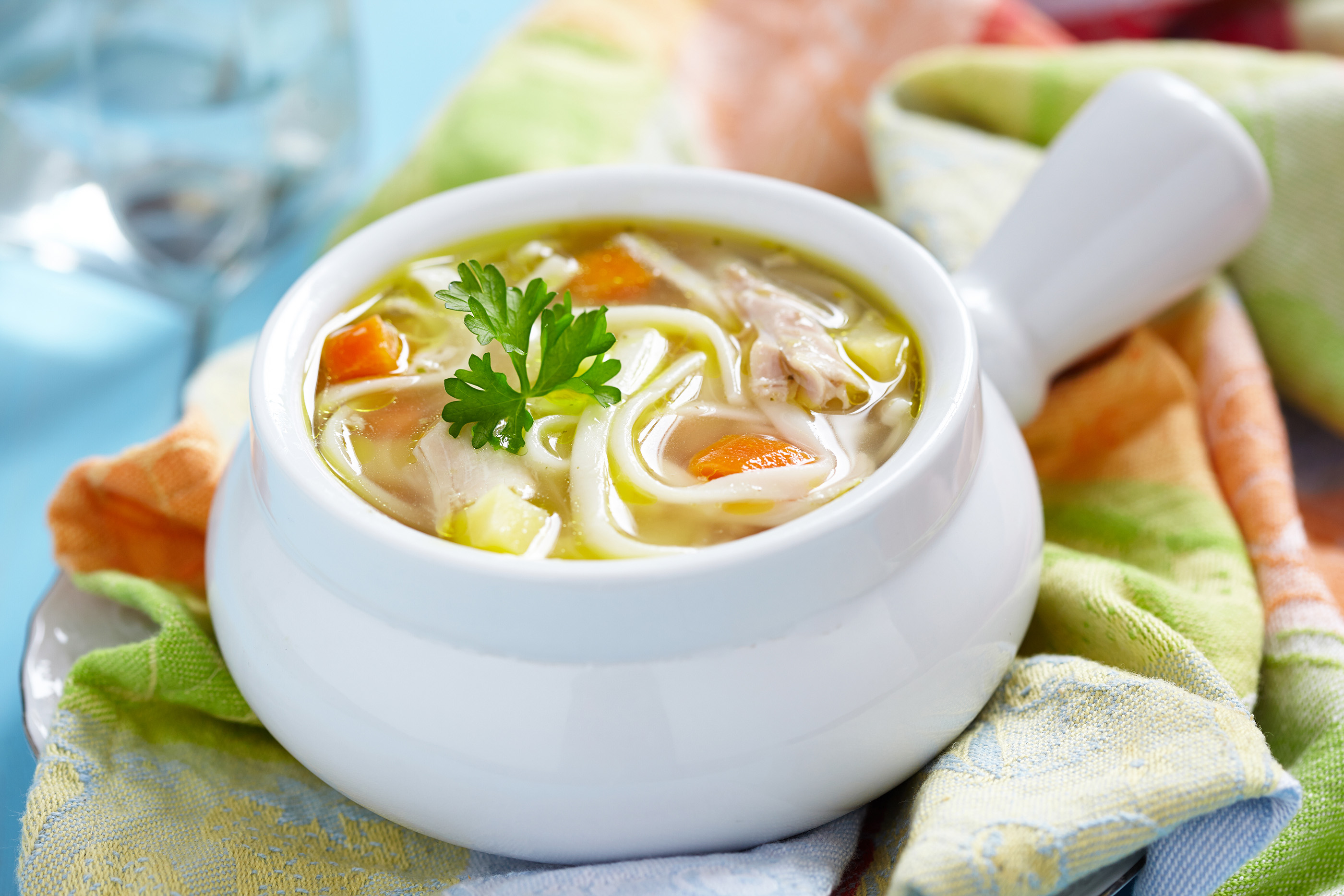 Ingredients
2 Carrots (sliced into large cubes)
4 Celery Stalks (coarsely chopped)
4 Cloves Garlic (Sliced)
1 medium Leek divided along its length (coarsely chopped)
4 Units medium white Potatoes
Salt and ground black Pepper
Tablespoons Hui-satyr (Maxchup)
3 Tablespoons Yamasa Soy
100 g Egg Noodles
Half a bunch of dill (roughly chopped)
Preparation Method
In wide and deep pot heat oil over medium heat.
Add Carrots, Celery, Leeks, Onions and Garlic and fry without color for 10 minutes.
Add the Hui-satyr cream and fry for 5 minutes.
Add potatoes, soy and – 2.5 liters of water.
Season with salt and ground black pepper.
Make it boil and then reduce the heat to a gentle, gurgling simmer.
Cook for 30 to 35 minutes and add the Dill and Egg Noodles
Cook for 7 minutes and serve with a lemon wedge.